Were you aware… that Robert John "Mutt" Lange wrote the Huey Lewis and the News hit, Do You Believe In Love?
Photoset with 3 notes
Recently I received a phenomenal gift - a print from Fab.com called SONG MAP. It's got a slew of song references on it in a faux-London setting. I'm continually astonished at the tunes that are cited on it: Long Promised Road by The Beach Boys, for example, and an abundance of tunes by The Jam are included. Fortunately I found an off-the shelf frame that fits it just perfectly.
Stumbling around the internet today, I discovered that St. Etienne used it for an album cover illustration for their Words and Music by Saint Etienne release, and an art collective called Dorothy created the map. In their Shop they also offer prints along similar lines called Film Map as well as The Colour of Popular Music (click to see each print).
Their work is intriguing, and as Elvis once said, "It will fascinate you."
Source: fab.com
Photo with 2 notes
Cracked has 23 mind-blowing stories of the origins of rock songs. Here is one of them. For the others, click this.
Source: cracked.com
Video reblogged from Doom & Gloom From the Tomb with 21 notes
"I'm Waiting For My Man" - The Yardbirds, Shrine Exposition Hall, Los Angeles, CA, 1968

Hey, it's Jimmy Page's birthday! Happy birthday, Jimbo. Here's a curiosity from his final days in the Yardbirds — a killer cover of the VU classic, just a year after it was originally released on The Velvet Underground & Nico. Sound quality is not great, but who cares! No one, that's who. 
Post with 4 notes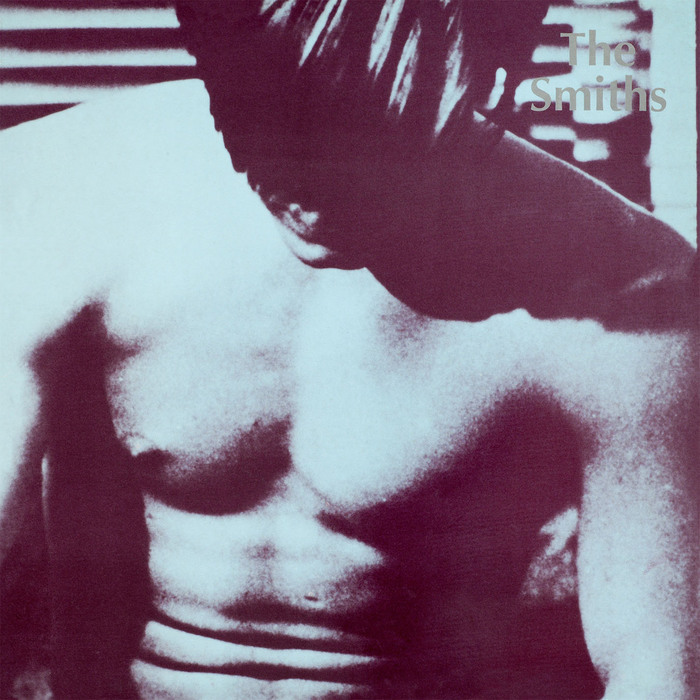 The subject of much debate, people wondered for years about just who that is on the cover of The Rolling Stones' Sticky Fingers. "Little" Joe Dallesandro was one of the folks hanging around Andy Warhol's factory. Andy pulled out the photo (taken by Billy Name) from a pile of junk photos and decided to use it for the Sticky Fingers album cover and its infamous zipper.
One year later, Lou Reed further immortalized him in Walk on the Wild Side:
Little Joe never once gave it away
Everybody had to pay and pay
A hustle here and a hustle there,
New York City's the place where they said,
"Hey babe, take a walk on the wild side"
I said, "Hey Joe, take a walk on the wild side"
Not only is he on that record cover… for their self-titled debut, the Smiths chose a still photo of Joe Dallesandro from Andy Warhol's film
Flesh.
It's true!
And it will fascinate you.
Photo with 6 notes
It will fascinate you…
to find out what America's own Johnny Cash did during World War II. He was a military codebreaker, and it seems like he was a good one. He helped decode Russian morse cose messages, including being the American to break the news of Joseph Stalin's death. It's true!
Source: cracked.com
Did you know…
Sweet Child O'Mine was written for Don Everly's daughter, Erin? Yes, Don Everly of the Everly Brothers.
Video with 7 notes
See how — with only 4 tracks — the Beatles assembled the title track for Sgt. Pepper's Lonely Hearts Club Band.
The Chicago Music Exchange presents:
THE HISTORY OF ROCK AND ROLL IN 100 RIFFS… PERFORMED IN A SINGLE TAKE.
Photo reblogged from did you know? with 10,428 notes
Link reblogged from the big star story blog with 9 notes
Around 1974 the American photographer William Eggleston sat down at the piano at Ardent Studios to accompany Alex Chilton for an impromptu rendition of the standard Nature Boy made popular by Nat King Cole in 1948. This track would be included on the Big Star album THIRD/Sister Lovers. But I…
Click through to read the whole thing… this article is a fascinating look at an unusual songwriter who saw his song covered by Frank Sinatra, Big Star and Nat King Cole among others. Eden Ahbez lived under the HOLLYWOOD sign and also created an album of music that is a really interesting entry in the exotica genre. His song Nature Boy has been covered a multitude of times. He also hung out with Brian Wilson circa the recording of SMiLE, as a photo in the article shows.
It will fascinate you.
Photo with 2 notes
WHAT IF YOU RECORDED A MASTERPIECE… AND NOBODY HEARD IT?
AND WHAT IF IT *DID* GET HEARD IN A COUNTRY HALF A WORLD AWAY… AND YOU WERE MORE FAMOUS THERE THAN ELVIS?
A fantastic new documentary film with an incredible story is making the film festival circuit. It's called Searching for Sugar Man, and it's about an early 1970s musician from Detroit named Rodriguez. He put out two terrific records on somewhat obscure labels, and by most accounts withdrew completely from music after their lack of success.
His music is somewhere in the middle of a triangle between Bob Dylan, Cat Stevens and Harry Chapin, all of whom were contemporaries recording around the same time. Some have detected the influence of Arthur Lee's band Love as well. Rodriguez's debut album, Cold Fact, was released in 1970. It vanished without a trace.
Without a trace except in South Africa, where it's believed an American expatriate who'd brought the record from Detroit began passing it around via cassette. Cold Fact ended up becoming a cult phenomenon over a decade after its initial release - shared with friends, played at parties, and even released by 3 different companies in South Africa. The anti-establishment sentiments in the songwriting very much connected with and inspired whites who disagreed with apartheid and the near-military state they were living in. The movie notes that "there wasn't even TV in South Africa at the time," and the state rigidly controlled the airwaves. The measures they took to keep "subversive" songs such as Sugar Man from getting airplay will astonish you. Despite the drug content of some of his tunes, he remained very anti-drug, explaining it was meant to be "descriptive, not prescriptive," which is a fantastic quote.
His story reminds me very much of Nick Drake's, who would've been recording around the same time period as Rodriguez. Both were criminally underappreciated in their time, only to grow a new audience years (or even decades) after their recordings were made.
The level of success he achieved in South Africa is mind-boggling: He was more popular than Elvis and the Rolling Stones, it's said in the film, that "Any household with a stereo in South Africa had three records: Abbey Road, Bridge Over Troubled Water, and Cold Fact." Even more mind-boggling: for decades, Rodriguez himself had no idea how popular his music was in South Africa.
It's easy to forget that in pre-internet days it was often difficult to find information about obscure artists. Nobody in South Africa knew anything about Rodriguez even as generation after generation of fans grew to love his music. There were rumors, and most of them were grim. Two South Africans went in search of the mysterious Rodriguez to set the story straight. The film Searching for Sugar Man chronicles their quest, and what they found out will astonish and fascinate you. Anyone with a love of music will be riveted by this tale.
You can watch a trailer here.

Hear the original recording of Sugar Man here. His albums are in print (at least here in the USA), and the iTunes version of Cold Fact has a couple of bonus tracks.
Video with 4 notes
I am currently reading the new bio of Yo La Tengo, entitled Big Day Coming: Yo La Tengo and the Rise of Indie Rock, and let me tell you - it is chock full of interesting tidbits.
Georgia Hubley's dad worked as an animator for Disney, and designed "The Rites of Spring" segment of Fantasia. Her parents later did the animation of ye olde Maypo ads in which a little boy keeps shouting "I Want My Maypo!", a gig they eventually got fired from for not being willing to merchandise the campaign. In total Mad Men style, one of the ad execs shouted, "You'll never work in this town again!" at them, to which Georgia's father replied, "Really? Goody! We're free!" They then embarked on a career as independent artists and filmmakers.
The kicker? The ad exec who came up with the "I Want My Maypo!" tagline also came up with another extremely successful (if decidedly similar) slogan:"I Want My MTV!"
Click here to read an excerpt.
Source: Rolling Stone
Post with 2 notes
I didn't, and was surprised to learn that it was Cy Curnin of The Fixx. It's true!
Learn about his connection with Tina, what animal bit him on a video shoot - and find out why the director of the One Thing Leads To Another video thought of the tube as "birthing canal." The Golden Age of Music Video blog has the story.
It will fascinate you.